Can you imagine the Latvian landscape without flower meadows? A Latvian farm without rows of dark green onions and cabbage in the garden?
On October 17, members of Slow Food Straupe – farmers, small producers, chefs – again asked their customers to join to the campaign Good Food Good Farming. This year we were a little quieter due to the set restrictions. But let's remember last autumn! Then in October we dedicated a whole market day to beans and their diversity, the second market day – to honey and bees in our gardens, farms and also in stories, songs, fairy tales.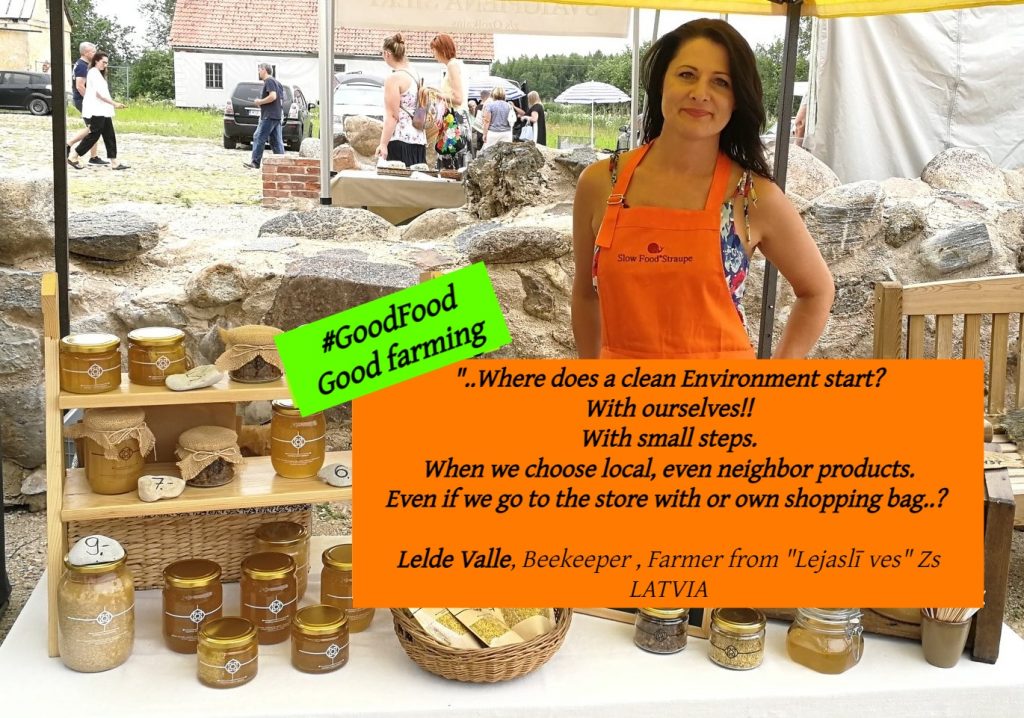 But the GFGF campaign is not over yet and will definitely continue next year. The reason is the Slow Food movement's call for the European common agricultural policy to be made more environmentally and small farmers friendly.
Scientists have already warned about the effects of intensive agriculture on climate change and the loss of biodiversity, but the common agricultural policy continues to serve intensive producers rather than society as a whole.
Agriculture is not just about producing food. It is also our usual, pleasant natural landscape, preservation of culinary traditions and also preservation of soil quality.